Cancelled - Sustainability of Wood-Based Bioenergy Development in the US South - Cancelled
Zoom meeting format
Sponsored By: Warnell School of Forestry & Natural Resources
Date: Jun 02, 2021 08:00 AM to Jun 03, 2021 12:40 PM
We are very sorry but this course has been cancelled.
Brochure
Brochure with mail-in registration form
Purpose
The production of wood-based energy products in general, and wood pellets, in particular, is increasing in the United States. In this context, it is crucial to understand issues related to the sustainability of wood-based energy products (e.g., current and future markets, carbon intensity, the unit cost of production, land use changes, certification) for developing a better understanding of one of the fastest growing industries within the forestry sector. A mix of virtual lectures and firsthand exercises will help workshop participants develop fundamental skills for evaluating the overall sustainability of a wood-based energy enterprise.
Who Will Benefit?
Private and state foresters, mill managers, sustainability managers, non-profits, and members of forestry associations will benefit from this course.
Instructor
Dr. Puneet Dwivedi is an Associate Professor of Sustainability Sciences at the University of Georgia Warnell School of Forestry and Natural Resources. He specializes in wood-based energy development, forest certification, land use change, and family forest landowners. He has published eighty refereed articles covering various aspects of forestry in the United States and beyond. He can be reached at puneetd@uga.edu.
Cancellations
In the event that you need to cancel, in order to receive a refund please contact Ingvar Elle (706-583-0566 or ingvar@uga.edu)  by May, 19 2021.
Registration Fee
The fee for this course is $235 .00, which includes lunch, refreshment breaks, and instructional materials.  There is a $35.00 discount for fees paid and postmarked by May 12, 2021.  We accept credit cards and personal or company checks for payment.  A pre-registration form must be accompanied by a check to guarantee your place in the course. (See form on last page for alternative to online registration.)
Continuing Education Credits
• 8.0 Cat.1 Continuing Forestry Ed. (CFE) Hours (applied for)
• 8.0 Continuing Logger Ed. (CLE) Hours – Cat. B (applied for)
Course Instructor(s)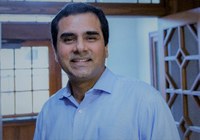 If you have more questions or would like to register over the phone, please contact Ingvar Elle at 706-583-0566 or ingvar@uga.edu.