Recreational Pond Management - cancelled
Flinchum's Phoenix, 650 Phoenix Road, Athens, Georgia
Sponsored By: Warnell School of Forestry & Natural Resources
Date: Jul 23, 2019 08:30 AM to Jul 24, 2019 05:00 PM
WE'RE SORRY BUT THIS COURSE HAS BEEN CANCELLED DUE TO AN INSUFFICIENT NUMBER OF REGISTRATIONS.
Brochure
Brochure with mail-in registration form
About this Course
There are over 100,000 acres of private ponds in Georgia being managed for sportfish production. Sportfish ponds and small impoundments provide significant opportunity to enjoy the outdoors and enhance property value.   Properly managed ponds can provide an abundant supply of fish for food and recreation, attract wildlife, add aesthetics and increase value of both urban and rural lands. A combination of classroom presentations and hands-on field activities will provide participants the opportunity to develop new knowledge and basic skills associated with pond management in Georgia.

Objectives
The primary objective of this course is to provide participants with the opportunity to develop basic knowledge and skills about pond management that produce sustainable, high quality fishing. At the end of this course, participants will be able to: 
Describe the basic tenets of pond construction, renovation, and maintenance;
Explain activities associated with pond stocking and management strategies;
Identify common aquatic plants in Georgia ponds; and 
Conduct a pond evaluation (fish and water quality.

Who Should Attend?
Landowners, managers, consultants, or any person desiring to learn more about the management of ponds to produce high quality fishing should attend this course. The benefit participants receive will be directly related to their participation. This course is designed to be interactive; open discussions and questions are encouraged. Also, participants must be willing to get wet along with the instructors so participants should an  extra set of clothing.
Instructors
Dr. Jay Shelton has a Ph.D. in aquaculture and fisheries from Auburn University, and is a fisheries biologist with the Warnell School of Forestry and Natural Resources. For over 20 years he has developed publications and taught outreach programs on the subjects of sportfish pond management, aquatic plant management, and water quality.

Brian Simmons graduated from the University of Georgia with a Bachelor of Science in Forest Resources. He currently manages Owen & Williams Fish Farm, Inc. and owns Ultimate Pond Care Service, an electro-shocking and pond management company. Brian formerly served three years as president of the Georgia Aquaculture Association.

Dr. Kris M. Irwin is a member of UGA's Warnell School and specializes in forestry and natural resources outreach education. His work focuses on the design and development of educational materials and products for forest landowners and natural resource managers. In addition, Kris is an avid angler and will help participants develop a deeper understanding of the content and experience.

Required Clothing
This course will be based at the Flinchum's Phoenix building located in the Whitehall Forest and will include visits to nearby ponds and require each participant to be prepared to get a bit wet and muddy. Bring appropriate footwear for wading in a muddy pond. Also, bring a brimmed hat, sunglasses, sun screen, extra change of clothes, and a towel.

Lodging
A block of rooms has been reserved at the Holiday Inn Express in Athens  (513 W Broad St, Athens, GA 30601) for attendees of Recreational Pond Management for the nights of July 22 and 3, 2019. The price is $101.00 per night plus tax. You can make reservations by phone (800-465-4329) using the code RPM.
Parking and Directions
Parking at Flinchum's Phoenix at Whitehall Forest is free of charge.
For directions to Flinchum's Phoenix see:
warnell.uga.edu/about/directions.php#flinchum or type "650 Phoenix Road, Athens, GA" into  the Googlemaps.com  directions finder.
Special Needs
If you require special services or dietary considerations, contact Ingvar Elle at (706-583-0566, ingvar@uga.edu) by July 9, 2019.
Continuing Education Credits
•11.5 Continuing Forestry Education (CFE) Hours-Category 1 (approved); 1.5 Category 2 (approved)
•13.5 Continuing Logger Education Hours (CLE)-Category B (approved)
•Pesticide Applicator Re-certification credit hours: Georgia, 3.0 (approved); South Carolina, 5.0 (approved); North Carolina, 5.0 (approved) Alabama, 10.0 (approved)


Course Instructor(s)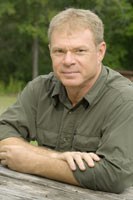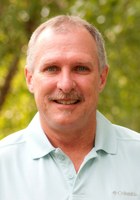 If you have more questions or would like to register over the phone, please contact Ingvar Elle at 706-583-0566 or ingvar@uga.edu.