Forestry for Non-Foresters Part 1 & 2
Flinchum's Phoenix, 650 Phoenix Drive, Athens, Georgia
Sponsored By: Warnell School of Forestry & Natural Resources
Date: Oct 17, 2017 08:00 AM to Oct 19, 2017 03:30 PM
Brochure
Brochure with mail-in registration form and agenda
About the course
The field of forestry is often described as a mix of science and art. Blending the needs of landowners, industry and society with the characteristics and potential of the land is a complex endeavor. The history of forestry in the Southeastern United States is rich and exciting, and has led to one of the most ecologically diverse and economically important regions in the country. These two courses will provide an introduction to forest management concepts, practices and relevant issues.
Registration Availability
Registration and complete information about this course will be on this page by July 28, 2017.
Who Will Benefit?
Anyone with an interest in forestry and forest management is invited to participate. The courses will be especially useful for landowners and those who work with foresters and the forest industry such as forestry agencies, associations, forestry investment firms, real estate investment trusts and banking institutions with forest investments. Others who will benefit include GIS professionals, administrative support personnel, teachers and non-formal educators, attorneys, accountants, and media professionals.
Location and Equipment Required
The courses will be held at the Flinchum's Phoenix building, 650 Phoenix Road, located in the Whitehall Forest of Athens, Georgia. Whitehall Forest is a 740-acre research forest owned by the University of Georgia's Warnell School of Forestry & Natural Resources. Flinchum's Phoenix is a 5000 sq. ft. meeting facility located on a bluff along the Oconee River.
Part of the course experience is situated outside, therefore it is recommended that you bring sturdy shoes, hat, sun screen, insect repellent, and a water bottle.
Instructors
Dr. Bill Hubbard has been a faculty member of UGA's College of Agricultural and Environmental Sciences since 1993, and serves 13 state universities and the USDA Forest Service as a coordinator of regional programs and projects. Bill has 21 years of experience working with landowners and natural resource professionals on forestry-related educational programs. He also has taught several forest economics and forest management courses at the University of Florida. He served as regional coordinator of the "Master Tree Farmer/Master Wildlifer" satellite short course programs for landowners and professionals.
Dr. Kris Irwin has been a member of UGA's Warnell School since 1996, and has a wealth of experience in the area of education outreach such as U.S. Peace Corps volunteer, community forester in Nebraska, and technology transfer specialist with the USDA Forest Service National Agroforestry Center. Kris has developed and taught summer courses for K-12 classroom teachers and has written a national technical forestry guide for agricultural education. He received national recognition for his service with Project Learning Tree, an international environmental education curriculum. He teaches a required course (Natural Resource Management for Teachers) for UGA students enrolled in the Agricultural Education Program.
Lodging
A block of rooms has been set aside at the Holiday Inn Express (706-546-8122) in Athens, GA for the nights of October 16, 17, 18 and 19, 2017 for attendees of Forestry for Non-Foresters Part 1 and 2. The hotel address is 513 West Broad Street, Athens, GA 30601. Rooms are $95.00 per night plus 14% percent sales tax and $5.00 transportation bill tax per night. Use the code "FNF" for making reservations (706-546-8122).
Directions
For a map and directions to Flinchum's Phoenix type in "650 Phoenix Drive Athens, GA" in the "Get Directions" field at www.Googlemaps.com .
Special Needs
If you require special services or dietary considerations, contact Ingvar Elle at 706-583-0566 or e-mail him at ingvar@uga.edu by October 3, 2017.


Continuing Education Credits
Part 1 has 7.0 Continuing Logger Education (CLE) Hours – Environmental (approved)
Part 2 has 13.5 Continuing Logger Education (CLE) Hours – Environmental (approved)
Course Instructor(s)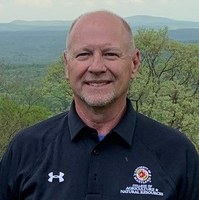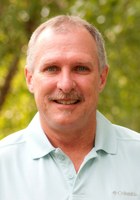 If you have more questions or would like to register over the phone, please contact Ingvar Elle at 706-583-0566 or ingvar@uga.edu.