Forestry Herbicide Update Workshop
Sponsored By: Warnell School of Forestry & Natural Resources
Date: 10/13/2020 from 11:50 am to 04:15 pm
This course will be presented as a Zoom Meeting.
Brochure
Brochure with agenda and alternate, mail-in signin sheet
Objectives
Participants will learn:
*Site preparation methods for establishing pine plantations on a variety of site types and various study results.
*About results from loblolly and longleaf pine herbaceous weed control (HWC) studies and herbicide recommendations for HWC.
*About herbicides and application timings for midrotation woody vegetation control and various study results.
*Financial considerations for midrotation herbicide and fertilization applications.
*About results of herbicide trials testing alternative tank mixes for control of volunteer pine.
How One Will Benefit
Course participants will receive updates on current herbicide research and information on herbicide applications commonly used throughout a pine rotation to improve survival and growth.
Who Should Attend
Foresters, land managers, forest landowners, loggers, and others interested in effectively managing their hardwood stands.
Cancellations
Notify Ingvar Elle at 706-583-0566 (ingvar@uga.edu) by 5:00 p.m.,29 September 2020 to receive a refund.  We need a minimum of 15 registered by October 1, 2020 or the meeting will be canceled.
**Interested participants must have an e-mail address in order to view Zoom  webinars. Webinar invitations will be sent via e-mail to registered participants the day before (November 10, 2020) the workshop starts.**
Course Questions
You may contact David Clabo @ 865-603-0594 or e-mail him @ david.clabo@uga.edu for any course content, Zoom connectivity, and continuing education credit questions
Continuing Education Credits
4 hrs Continuing Forestry Education (CFE) hours– SAF Category 1 - (approved)
4 hrs Continuing Logger Education hours–Category B - (approved)
1 hr Cat 23 and 1 hr Cat 10 Pesticide Applicator credits for GA - (approved)
Course Instructor(s)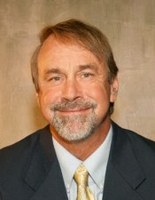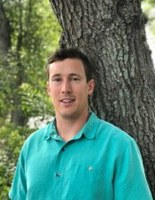 Document Actions
If you have more questions or would like to register over the phone, please contact Ingvar Elle at 706-583-0566 or ingvar@uga.edu.