Forestry for Non-Foresters
In person at Flinchum's Phoenix, 650 Phoenix Road, Athens, GA
Sponsored By: Warnell School of Forestry & Natural Resources
Date: Oct 19, 2021 09:00 AM to Oct 20, 2021 05:00 PM
Maximum registration is 35.
Brochure
Brochure with agenda and alternative sign-in sheet
Purpose
The field of forestry is often described as a mix of science and art. Blending the needs of landowners, industry and society with the characteristics and potential of the land is a complex endeavor. The history of forestry in the Southeastern United States is rich and exciting, and has led to one of the most ecologically diverse and economically important regions in the country. The course will provide an introduction to forest management concepts, practices and relevant issues.
Please note:
This course has been shortened from three days to two.
Who Will Benefit?
Anyone with an interest in forestry and forest management is invited to participate. The course will be especially useful for landowners and those who work with foresters and the forest industry such as forestry agencies, associations, forestry investment firms, real estate investment trusts and banking institutions with forest investments. Others who will benefit include GIS professionals, administrative support personnel, teachers and non-formal educators, attorneys, accountants, and media professionals.
Location and Equipment Required
The courses will be held at the Flinchum's Phoenix building, 650 Phoenix Road, located in the Whitehall Forest of Athens, Georgia. Whitehall Forest is a 740-acre research forest owned by the University of Georgia's Warnell School of Forestry & Natural Resources. Flinchum's Phoenix is a 5000 sq. ft. meeting facility located on a bluff along the Oconee River.
Parking and Directions
Parking at Flinchum's Phoenix is free of charge. For directions use the Googlemaps.com directions page. Type in "650 Phoenix Road, Athens, GA."
Cancellations
Please notify Ingvar Elle at 706-583-0566 by October 6, 2021 if you need to cancel your registration for this course."
Special Needs
If you require special services or dietary considerations, contact Ingvar Elle at 706-583-0566 or e-mail him at ingvar@uga.edu prior to September 29, 2021.
Registration
The last day for early registration is 09/29/2021
Early Registration............................................$350.00
After 09/29/2021, Registration
Regular Registration............................................$400.00
Continuing Education Credits
12.0 Hours Continuing Logger Education credits - MTH Category B - (approved)
Course Instructor(s)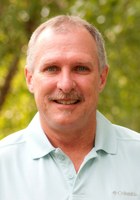 If you have more questions or would like to register over the phone, please contact Ingvar Elle at 706-583-0566 or ingvar@uga.edu.