Sustainability of Wood-Based Bioenergy Development
Location: Room 4 - 419 at the Warnell School of Forestry and Natural Resources, 180 East Green Street, Athens, GA
Sponsored By: Warnell School of Forestry & Natural Resources
Date: Aug 06, 2019 08:00 AM to Aug 07, 2019 12:15 AM
Brochure
Brochure with alternative registration form
Purpose
The production of wood-based energy products in general, and wood pellets, in particular, is increasing in the United States. In this context, it is important to understand issues related to the sustainability of wood-based energy products (e.g., current and future markets, carbon intensity, unit cost of production, direct and indirect land use changes, certification) for developing a better understanding of one of the fastest growing industries within the forestry sector. A mix of lectures and hands-on exercises will help workshop participants in developing basic skills for evaluating the overall sustainability of a wood-based energy enterprise.
Who Will Benefit?
Private and state foresters, mill managers, sustainability managers, non-profits, and members of forestry associations will benefit from this course.
Instructor
Dr. Puneet Dwivedi is an Associate Professor of Sustainability Sciences at the University of Georgia's Warnell School of Forestry and Natural Resources. He specializes in the area of wood-based energy development, forest certification, land use change modeling, and family forest landowners. At the Warnell School, he is currently supervising ten graduate students (eight doctoral students and two master students) as a major professor. He has published about 65 refereed articles covering various aspects of sustainable forestry in the United States and several other countries.
Cancellations
In the event that you need to cancel, in order to receive a refund please notify Ingvar Elle (706-583-0566 or ingvar@uga.edu)  by July 23, 2019.
Parking and Directions
A visitor parking deck is located just north of the Georgia Center. Parking is $10.00 per day. For a map and directions to the South parking deck see:
https://www.warnell.uga.edu/about/directions-maps .
Hotel Accommodations
A block of rooms has been set aside at the Holiday Inn Express (706-546-8122) for attendees of "Sustainability of Wood-Based Bioenergy Development" for the nights of  August 5-6, 2019. The cost of the rooms are $92.00 plus tax. The hotel address is 513 W Broad St, Athens, GA 30601. Please use code WBBD when making reservations.
Special Needs
For special services or dietary considerations please contact Ingvar Elle (ingvar@uga.edu) prior to  July 23, 2019.
Continuing Education Credits
12 Continuing Forestry Education (CFE) Hours – Category 1 (approved)
12 Continuing Logger Education Hours (CLE) – Category B (approved)
Course Instructor(s)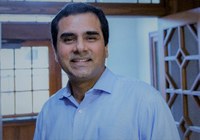 If you have more questions or would like to register over the phone, please contact Ingvar Elle at 706-583-0566 or ingvar@uga.edu.