Pine Straw Production - Stand Management and Economics
Zoom meeting
Sponsored By: Warnell School of Forestry & Natural Resources
Date: Oct 12, 2021 08:15 AM to Oct 13, 2021 02:15 PM
Maximum registration is 100.
Brochure
Click here to view the brochure for this course
Purpose
Revenues for pine straw paid to forest landowners in Georgia have increased from an estimated $15.5 million in 1999, to $25 million in 2003, $50 million in 2007, $80 million in 2008 –2011, to $60-$80 million in 2013-2020. During the period from 1999 through 2020 pine chip-n-saw and sawtimber stumpage revenues in Georgia have declined by roughly 25% - 35%. Many forest landowners and land managers are interested in managing their loblolly, longleaf, or slash pine stands for pine straw. This course will provide information necessary to effectively mange pine stands for pine straw.
Participants will:
Learn about pine straw yields by species, site quality, land-use history, and basal area.
Review cut-over and old-field pine straw studies, as well as other factors that affect pine straw yields.
Learn how the effect of pine straw raking (semiannual, annual, periodic and raking method) relates to soil moisture status, nutrient cycling, and stand growth.
Learn the effect of fertilization on pine straw yields on cut-over and old-field sites.
Learn how to use diagnostic tools and soils information to determine fertilizer needs and recommendations.
Learn herbicides that can be used in pine stands to control unwanted vegetation and herbicides that are grass friendly.
Learn how to control invasive, exotic species.
Learn management alternatives to moving a cut-over pine stand into pine straw production, hear about sequencing fertilizer and herbicide use, and discuss the economics of pine straw in overall pine stand management.
How One Will Benefit
Upon completion of this course, a forest landowner or land manager will be able to make effective silvicultural and economical management decisions on managing loblolly, slash, and longleaf stands for pine straw.
Who Should Attend?
Foresters, land managers, forest landowners, pine straw contractors, and others interested in effectively managing their pine stand for pine straw.
Instructors
Dr. David Dickens – Professor of Forest Productivity UGA-WSF&NR
Dr. David Clabo – Assistant Professor of Silviculture UGA-WSF&NR
Cancellations
Notify Ingvar Elle at 706-583-0566 (ingvar@uga.edu) by 5:00 p.m. Sept 28, 2021 to receive a refund.
Course Questions
You may contact David Clabo @  865-603-0594 or e-mail him @ david.clabo@uga.edu for any course content, Zoom connectivity, and continuing education credit questions
Registration
The last day for early registration is 10/02/2021
Early Registration..........................................$200.00
After 10/02/2021, Registration
Early Registration...................................$225.00
Continuing Education Credits
9 hrs Continuing Forestry Education (CFE) hours- Category 1 (approved)
9 hrs Continuing Logger Education hours - Category B (approved)
1 hr Cat 23 & 1 hr Cat 10 GA Pesticide Applicator credits (approved)
Course Instructor(s)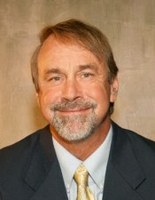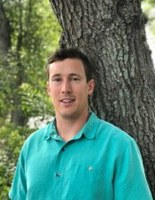 If you have more questions or would like to register over the phone, please contact Ingvar Elle at 706-583-0566 or ingvar@uga.edu.